Shop in Showroom
You can schedule an appointment
Phone: +4 0740 075520

Showroom address:
Cluj-Napoca, Colinei 7, Romania
An experienced sales team will facilitate guidance in the process of choosing the perfect
bridal dress which matches your silhouette and your personal style.
We offer gowns which are part of the collection created by our designers,
custom made dresses service, the option which enables you to combine
selective parts of different dresses and make your dream one, but also
reconstructing dresses which were presented in the previous collections
depending on the availability of the fabrics and laces.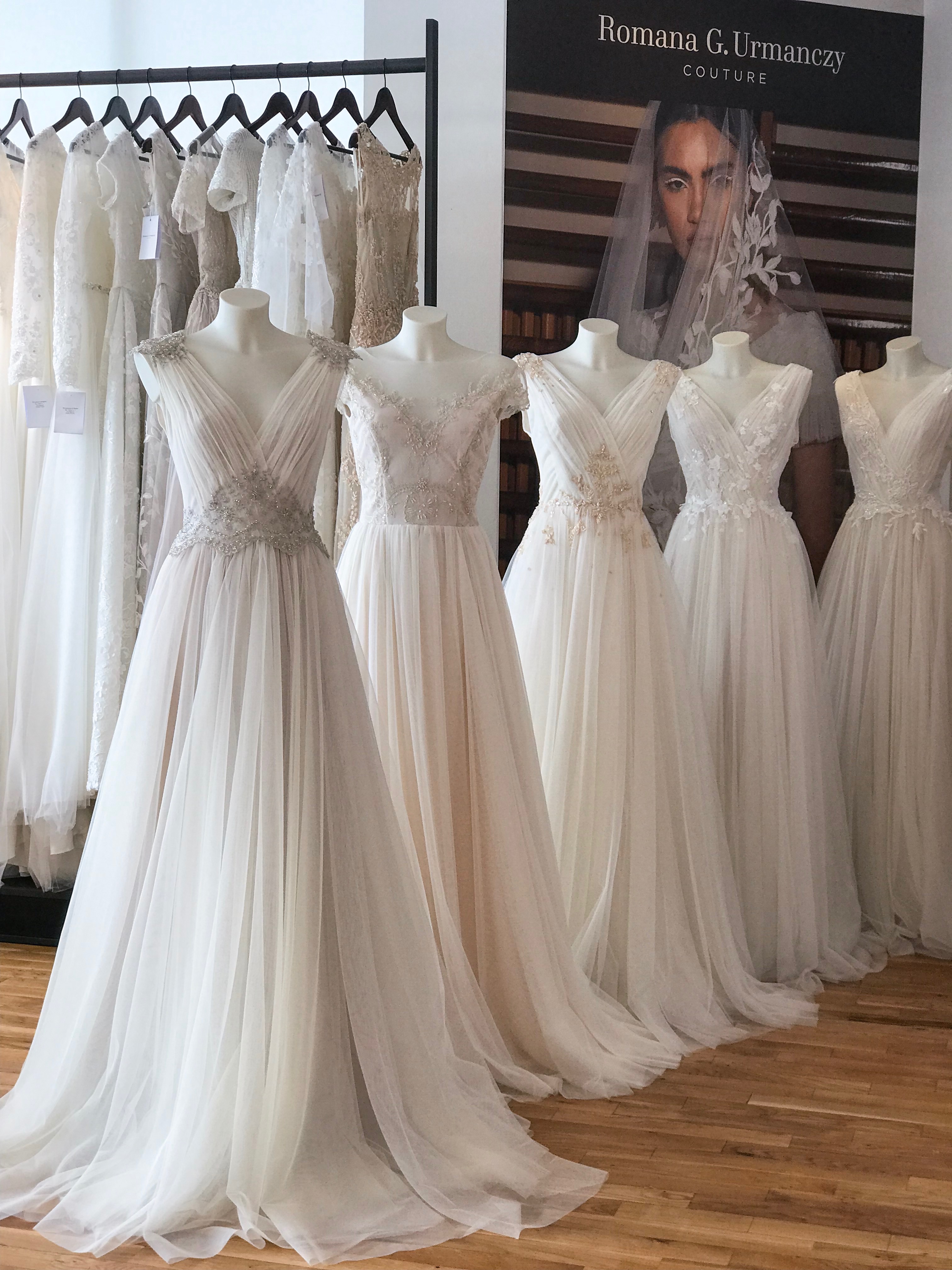 In the events of choosing the personalized dress service, it is highly recommended
to announce it 3-4 months prior your wedding. Our designers deal with the
fittings and the adjustments process throughout 3 to 4 meetings.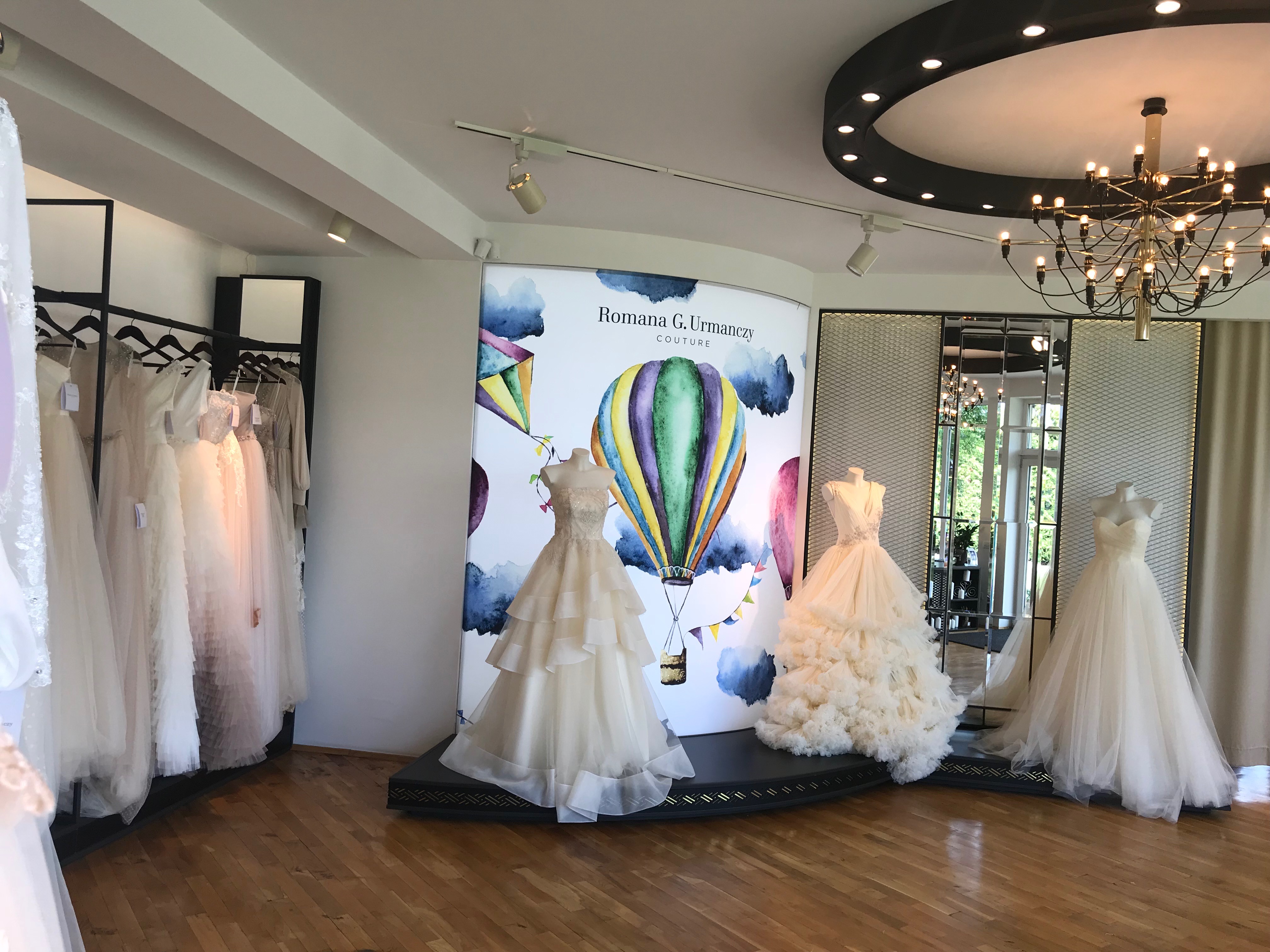 We offer the liberty to adjust/modify any dress found in store, while guided by our
designers through different decisions and options. They will be listening and coordinating
the transformation process, so the final result is the one desired by our highly valued
future brides.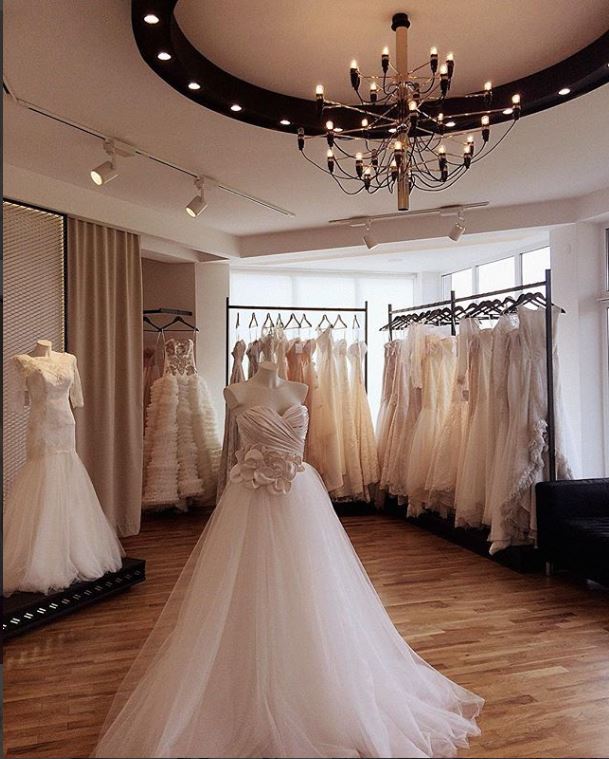 Transformations can include modifications to the décolletage, sublayers, sleeve lengths,
accessorizing, lace application, creating detachable pieces and add-ons. All of our
collections are made in our own studio where an entire team execute different operations,
keeping in mind the final concept.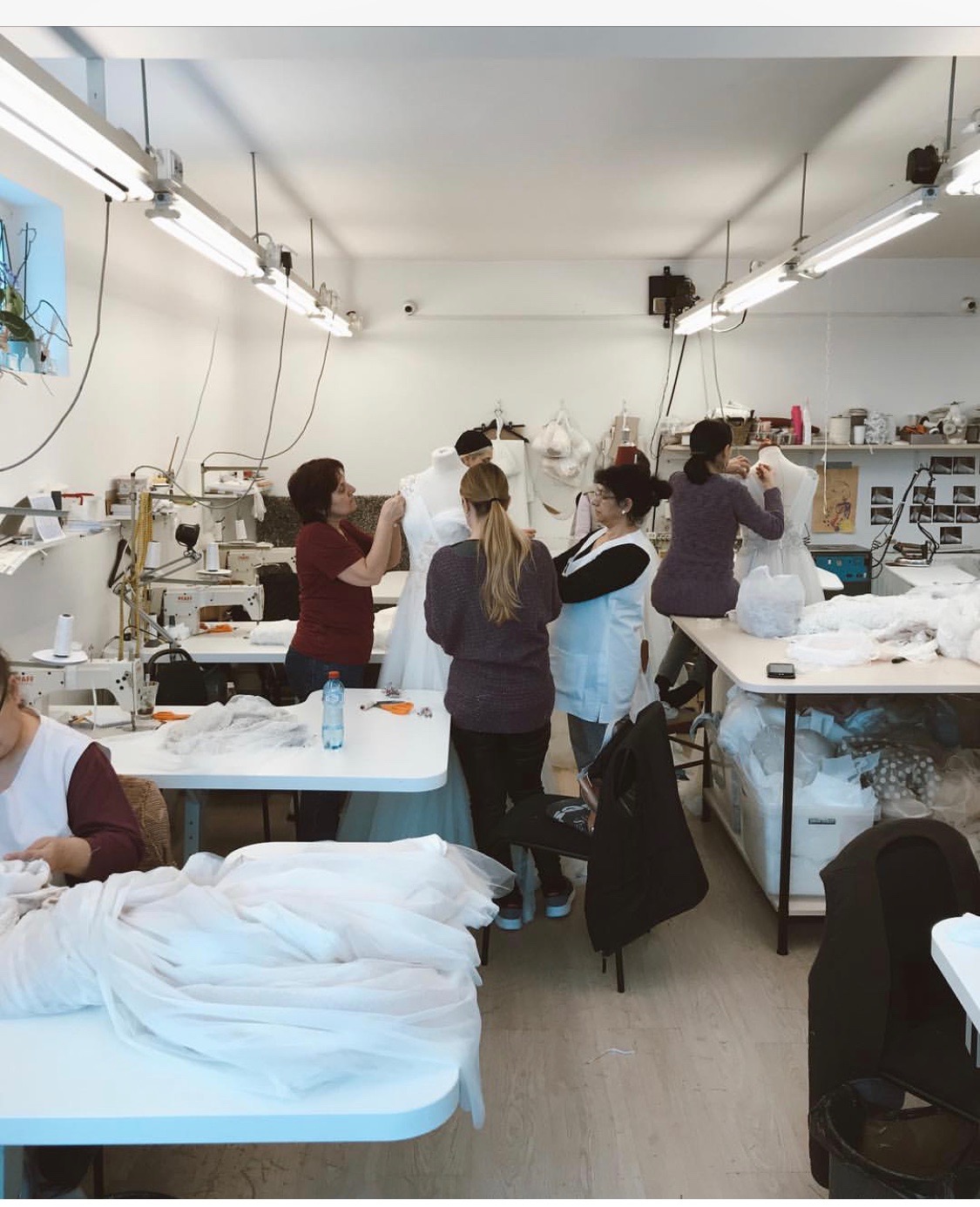 Dresses from the store can be executed for any size
depending on the availability of the materials.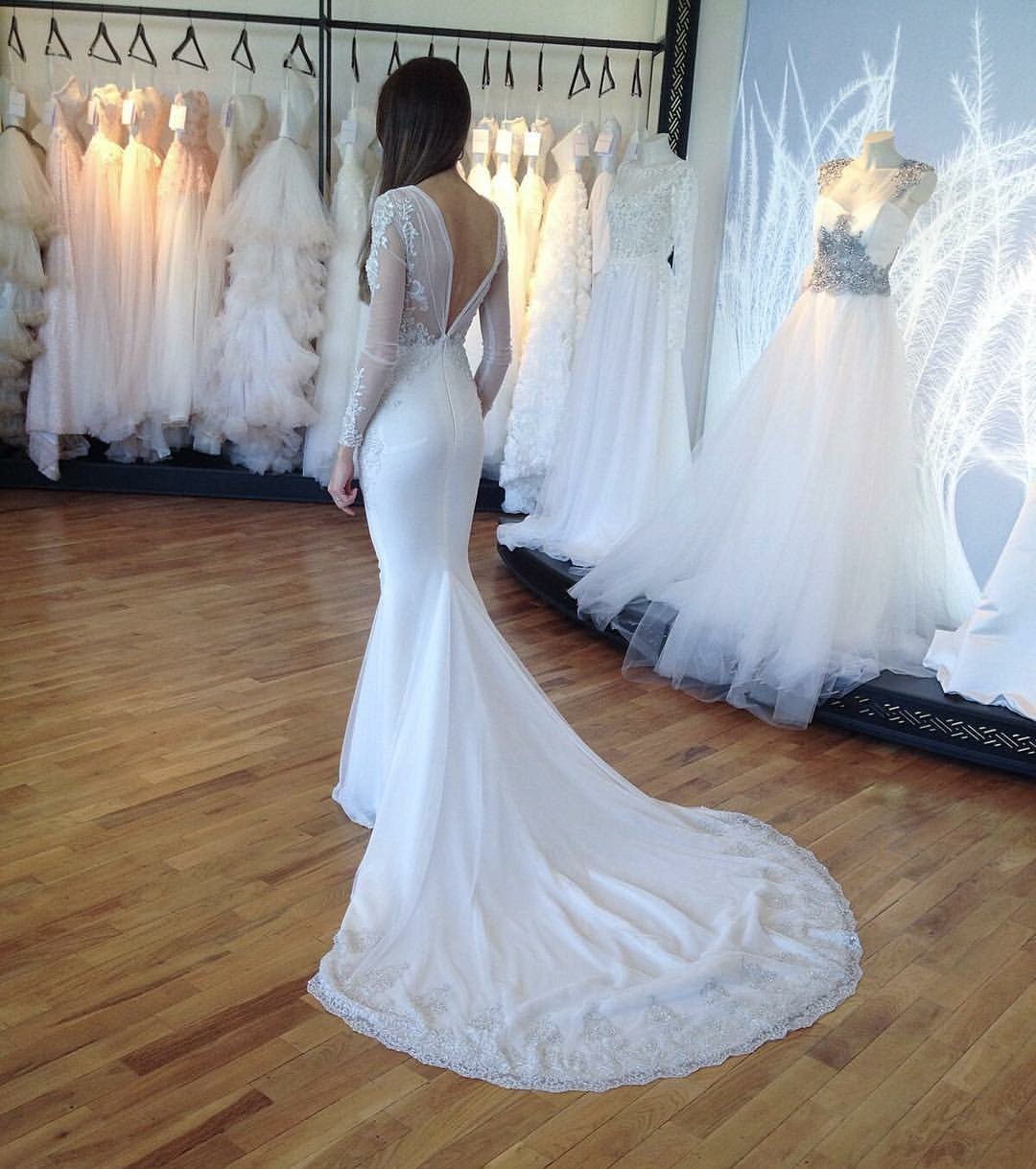 You can schedule an appointment
Phone: +4 0740 075520

Our showroom address:
Cluj-Napoca, Colinei 7, Romania